ZONEfulness®: The Ultimate Guide for Student-Athletes Book
Buy on Amazon: Paperback | Kindle
---
Book Overview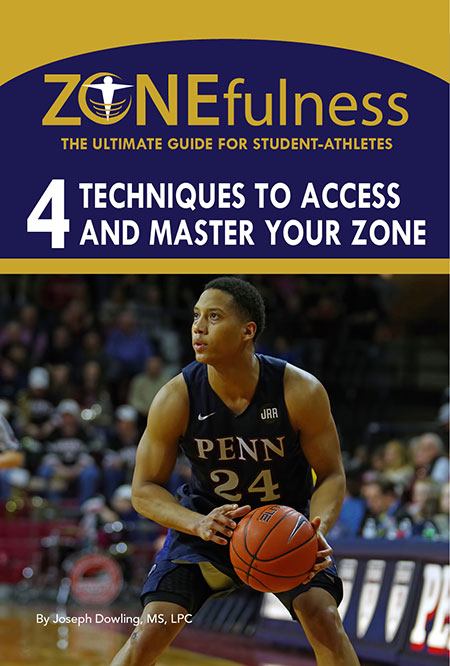 In ZONEfulness®: The Ultimate Guide for Student-Athletes, Joe Dowling invites the reader to step in to his sport psychology practice. ZONEfulness® case studies involving a myriad of high school and collegiate student-athletes and teams, as well as the many professional athletes Joe has treated will be presented throughout the book to enable readers to experience his ZONEfulness® model as if they were present in the sessions. Click here to read more about the origin of ZONEfulness®.
ZONEfulness® teaches student-athletes 'How To Become Smart Enough To Know When To Stop (Over) Thinking' while ultimately guiding them to maximize their strengths and simultaneously use any fear, doubt, or worry as positive triggers to trust themselves, zone-in, and perform at their highest potential in competition, the classroom, and the game of life.
Click here to listen to Joe's interview with KYW newsradio about his new book.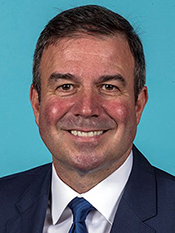 Sport Psychology Joe served as the Philadelphia Eagles mental strength clinician from 2019-2021. He currently is a mental health, peak performance professional working the Eagles players and coaches. Since 2015, Joe has been the peak performance/mental health training coach for the University of Pennsylvania men's and women's basketball program. Joe also works with the PENN women's lacrosse team and men's soccer team.
Joe has served as the peak performance/mental health clinician for the Rutgers women's lacrosse team since 2021. The Scarlet Knights completed their best season in school history in the spring of 2022, finishing #10 in the national rankings, playing in the Big 10 Championship game, and winning an NCAA Tournament game.
Joe has worked extensively with athletes on the high school, collegiate, and professional levels for 20 years. He is a specialist in sport and performance psychology who guides clients via specialized zone exercises to create and maintain peak performance. He emphasizes the unique strengths of each individual while magnifying their personal history of success and their future memories of success.
Joe facilitates sport psychology and team building workshops for teams in the Philadelphia area as well as throughout the country. He has designed and implemented programs for student-athletes at Cornell University, Boston College, LaSalle College High School, and The Agnes Irwin School, to name a few of his clients. Click here to read more about Sport Psychology.
What is the difference between
Peak Performance and Poor Performance?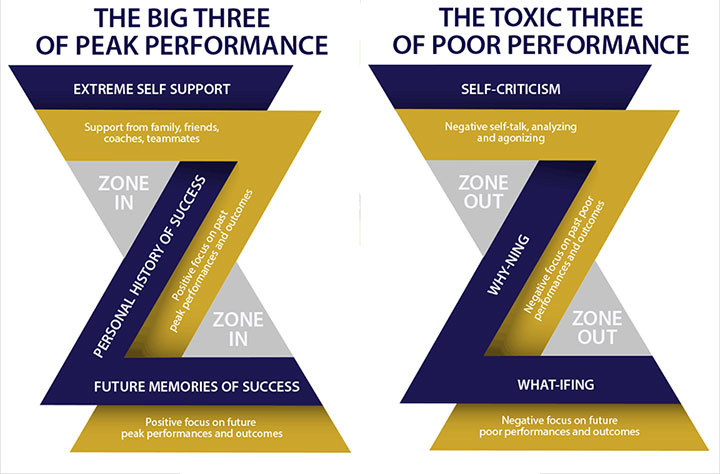 Joe teaches athletes The Big Three of Peak Performance:
Extreme Self-Support (Internal Strength) 1a. Support from family, friends, coaches, teammates (External Strength).
Personal History of Success (Positive focus on past peak performances and outcomes). Magnifying the good.
Future Memories of Success (Positive focus on future peak performances and outcomes). What-willing: "What will it be like when I succeed?"
By mastering The Big Three of Peak Performance, athletes are enabled to dissolve The Toxic Three of Poor Performance:
Self-criticism (negative self-talk; analyzing and agonizing).
Why-ning (negative focus on past poor performances and outcomes). "Why did I do that?"
What-ifing (negative focus on future poor performances and outcomes). "What if I fail?"
ZONE Exercises:
Learn How to Access & Maintain Your Peak Performance Zone
In this handout Joe provides an easy, fluid, and effective technique on how to utilize your own natural and innate ability to perform at your best. Whether you are competing in an athletic event, giving a speech, or working to overcome some other challenge in your life, this is a wonderful tool and exercise that will allow you to create and maintain peak performance. Click here for handout.
Contact Joe:
Joe can be reached at [email protected] or 267.322.0929.